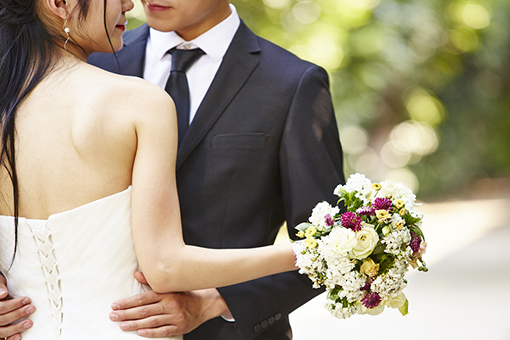 Marriage Problem Solution
People in relationships often make the mistake of assuming that marriage solves most of the recurring problems in a relationship – from jealousy to a lack of affection. Little do they realise that these problems are rooted in the dynamics of their relationship (and do not crop up just because it isn't a permanent arrangement). Marriage often perpetuates, exacerbates, and amplifies these problems, blowing them up to a scale never experienced before. However, given the sanctity of marriage in India, and given the way it is looked at, an exit strategy is not exactly possible for the participants, and the relationship needs to be worked out. It is at such a juncture that we suggest you consult Pandit Chetan Sharma, an expert at giving marriage problem solution.
Marriage Problem Solution
Pandit Chetan Sharma is an astrologer by qualification and reputation, having a star-studded 15 year career to show for it. In that time, he has won many laurels for his brilliance, including the title of Jyotish Shiromani, conferred on him by the Council of Astrologers in India, and a lifetime membership of the Astrology Foundation of Austria. He has also managed, in this time, to gather a line of satisfied clients and followers, scattered all around the world. His interest in intimate human relationships, as well as his great capacity for empathy led to him becoming a provider of marriage problem solution. By now, he has pretty much seen all the ways in which a marriage can go wrong, and has been successful in fixing it (for most part).
His method of finding marriage problem solution is fairly straightforward, and begins with one of the partners explaining their problems to him. Then, he proceeds to identify the cause of the problem or unrest (which can be any of the following: one-sided love, extra-marital affairs, decreasing attraction, attraction to a third person, etc.), and tries to correct it by giving advice, which he tries to ensure that his clients follow. Our provide of marriage problem solutions is not afraid of using alternative techniques to achieve his ends, since his main concern has mainly to do with the satisfaction of the client; he is prepared to do anything for it.
While other providers of marriage problem solutions offer incorrect or faulty advice (being driven by monetary gain), Pandit Chetan Sharma ensures that his advice is synthesised keeping your best interests in mind, something that his empathy lets him do.
Consult Pandit Chetan Sharma to formulate a marriage problem solution to revive your marriage, and to rebuild it into a nurturing, nourishing one.
GET IMMEDIATE SOLUTION NOW
Free telephonic consultant and solution to your all problems NO NEED OF any APPOINTMENT/ MEETING DIRECT CALL
Call
or
Whats App
+91 9876897542