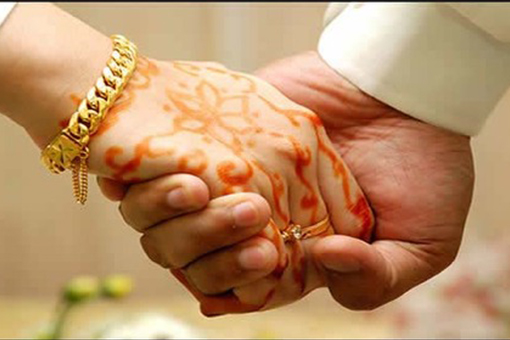 Love Marriage Specialist
Economic development in India has brought it with a whole host of other changes, one of which is a (slow but steady) change in values. Greater interaction between the two genders has increased the probability of attraction, interaction and – consequently – love. Love truly conquers all. However, in most cases, parents do not quite understand their child's predicament. They have had a happy marriage, even if it was arranged one – so why must their children marry out of love? They will be happy either way, they reason. If you have ever faced – or are currently facing – a problem such as this, we recommend you consult a love marriage specialist.
Love Marriage Specialist
Pandit Chetan Sharma is a love marriage specialist in India. He is an exemplary astrologer, having a stellar record: he has been bestowed the title of Jyotish Shiromani by the Council of Astrologers, and was elected a member of the Astrology Foundation of Austria in 2009. He contributes to these institutions daily. In addition to the above, he has been running a successful practice for over 15 years, and has gained a number of satisfied clients and followers both in India and abroad. As a love marriage specialist, he has also dealt with a lot of other problems having to do with love, intimate relationships and the like.
Why do the young look up to love marriages? Perhaps the thought of sharing your life with someone you love and treasure makes for a much more fulfilling life. Perhaps the thought of waking up each morning to a special someone fills our hearts with a deep yearning to find that someone. When we think we've found someone worthy of our love and attention, we hold onto them, and prepare ourselves to face whatever hurdles come our way. None of these hurdles, however, are easily overcome, and some of them require the expert advice of a love marriage specialist.
Perhaps you are facing a problem with your parents: they do not like the idea of an inter-caste marriage, or an inter-religion marriage – or even a love marriage. Perhaps your parents are afraid of the backlash from the society. Perhaps your parents have a problem with the personality of your partner, and refuse to accept her. Perhaps there is a stranger causing trouble in your relationship. Perhaps you are already married and on the verge of getting divorced, and find yourself clueless about what to do.
Whatever your current predicament, our love marriage specialist, Pandit Chetan Sharma shall have a solution. Panditji shall listen to your troubles, and guide you to a safer place. Consult him today, and  notice the difference he produces in your life.
GET IMMEDIATE SOLUTION NOW
Free telephonic consultant and solution to your all problems NO NEED OF any APPOINTMENT/ MEETING DIRECT CALL
Call
or
Whats App
+91 9876897542